Mr. Viles' Legacy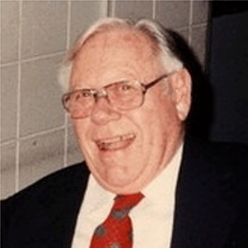 In 1985, Kenton businessman Lester Viles recognized the need for organizing neighboring businesses along North Lombard Street. These small and emerging businesses faced vandalism and other petty crime, which resulted in expensive and burdensome repairs, and increasingly needed a stronger and more organized voice to convey the impact of changing city, county and state regulations.
After personally visiting businesses all along Lombard, he found strong support for the idea of a local business owner association. A year later, a group of small business owners formed the Lombard North Business Association (LNBA), and businesses along North Lombard from North Interstate to the railroad cut (North Carey Ave.) were actively recruited. While not all of these businesses shared the same concerns, they realized the collective benefit in working together.
Because of their close proximity and shared concerns, LNBA became a very active group. One of their first efforts was a telephone tree, which became an effective tool for warning one another about bad checks, shoplifting, and other fraud. They hosted annual "After Hour" events and family-friendly street fairs complete with live music and entertainment, food and retail opportunities for its member businesses. Through shared experience, participation and hard work, a strong sense of community developed among the association's members.
A friend to all of the organization's members, Mr. Viles believed that a vibrant community is sustained by supporting local businesses. In 2005, he passed away and left a portion of his estate to continue the association's work. Mr. Steve Weir, President of the North Portland Business Association (LNBA's successor) was designated the sole trustee and charged with seeing that Mr. Viles' vision be realized.
In 2007 the Lester Viles North Portland Project Association (LVNPPA) was incorporated as a 501(c)(3) nonprofit organization, and as of early 2016 have granted a total amount of nearly $24,000.